Heavy Machinery Transport is one of the most advanced and specialist sector of the transportation industry. It involves integrated human activities, administrations, purpose designed and built vehicles, trained crew and a lot of experience and flexibility. In that respect Machine Transport gives an idea of what we do best!

Over the years we have transported many kinds of machinery from different business sectors:
construction machinery
agriculture machinery
printing machines
production lines - food, drinks, sweets
metal and plastic processing plant
and other industries
As a professional UK machinery transportation company we carry out both export and import jobs. We can provide the whole spectrum of services: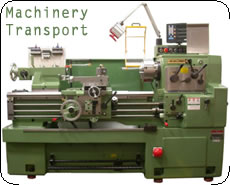 Road transport - UK and Europe
Sea shipping - Europe and international machinery transport and delivery
Air transport - one of the quickest but at the same time the most expensive way of transporting machinery
Rail - mostly Europe
Machinery transportation
Our expert machine transportation service allows us to work with any sectors of Industry. Over the pest years we have transported tractors and other farm machinery. We have undertaken transport of heavy construction equipment for some of the biggest companies in the UK.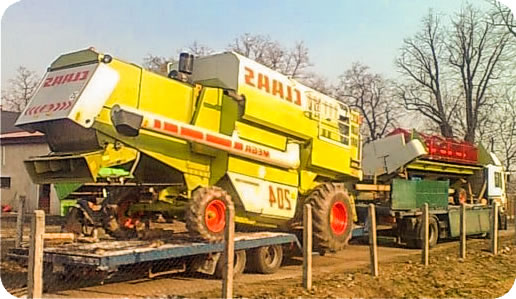 Transport logistic
Our logistic specialists will make sure that:
your enquiry is dealt with in a timely manner
one of our transport managers will keep you informed throughout the whole transportation process
you receive a complete report of the state of your plat and any necessary repairs advice
we will choose the most economic way to achieve the completion of your project and within the timescale given
Customs, taxes and quarantine advice, tips and documentation
What type of machines we can transport?
For us no machine is to small and no plant to big! We will undertake any type of job, any size and for any industry. Below is a list of some heavy equipment that you have picked up and delivered with a success:
Air Conditioning, Beet Harvesters
Caravans, tractors, cranes
Diggers, Milling machines, lathes
Production lines
Bulldozers, Lorries
Diggers, Forklifts, Elevators
Presses, Stump Grinders
Generators and many more ....

Used Construction Equipment