Are you looking for machinery installation services? That's excellent. We are the engineers you are looking for.
We have had plenty of experience and vast plant positioning and assembly knowledge based on many years of hard work within the machinery and factory installation industry.
Our main services: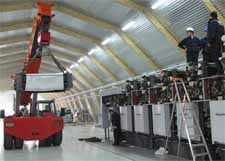 Electrical services
Mechanical services
Software installing
Factory plants programming
Electronic shock detector monitoring
Moisture-absorbing silica gel
Vacuum sealing in a polythene cocoon
Plant dismantling and reassembly
One of the most difficult tasks when transferring machinery from one place to another is taking them apart and rebuilding. Very often there are many rusty parts that have to be replaced or cleaned. All this require almost archaeological precision to make everything work as when it was new.

We realize that your machinery can be very delicate and fragile and that's why our dismantling and plant reassembly services are carried out with a great care.
Mechanical and electrical services
We know that mechanical and electrical services accompany every machine movement and may play a major role in a long term and most economic use of each equipment. Our trained mechanical and electrical crew can improve the efficiency and reduce the number of each machine they look after.
Our dedicated personnel can modify existing or implement new systems which will result in cost savings throughout the machinery usage life cycle.
Factory plant positioning and machinery handling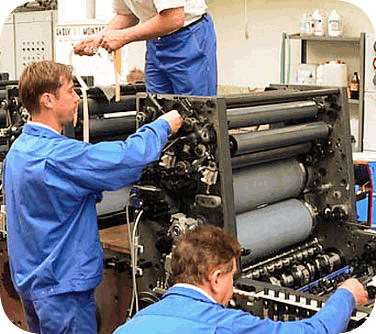 We are also experts in on site machinery positioning and handling. By utilizing our specialist lifting equipment we can position machines of any size and in any conditions. The height or the width restriction is not a problem to us that could not be resolved. With experts like us you can be sure that everything will be fixed and done as it should be. Our engineers are also superb in reusing, adapting and improving existing production lines to meet or even exceed current and future manufacturing plans.